HITCHES
Did you know that
trailer hitches are classified in numerical order which indicates its size?

NOTE: The vehicle the hitch is installed on ALWAYS determines the maximum towing capacity. 
Having the right hitch provides a safe connection
between your trailer and the vehicle.

for smaller vehicles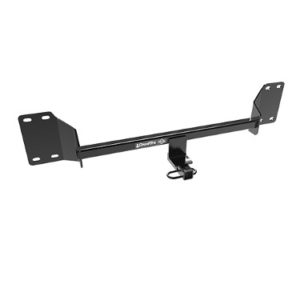 Class I
up to 2,000# towing and 200# tongue weight capacities
a 1 ¼" square opening
light towing and/or bicycle racks
mid size vehicles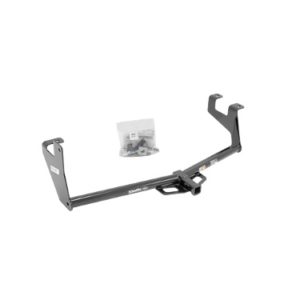 Class II
up to 3500# towing and 350# tongue weight capacities
1 ¼" square opening
medium towing, bicycle rack, cargo/luggage rack
most SUV's and larger vehicles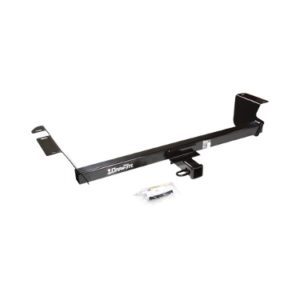 Class III
towing capacities from 3500# – 6000#.
towing uses (trailers – horse, boat, RV, tandem axle and single axle, bike and luggage racks)
can be used with weight distribution equipment to increase weight capacity and to stabilize into single rig
full size trucks (3/4 & 1 ton)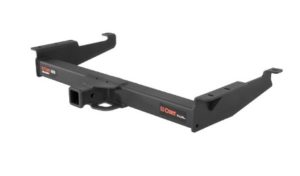 Class IV and V
towing capacities from 10,000 – 18,000#
a 2"- 3" square opening
Weight distribution consists of components (an adjustable ball mount, torsion bars and brackets) being installed between your tow vehicle and trailer. They proportionately transfer the weight the trailer adds to the back of the vehicle forward to the front axle of the tow vehicle and back to the axles of the trailer creating a safer, balanced single rig.
Examples of weight distribution and a hitch.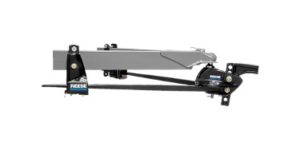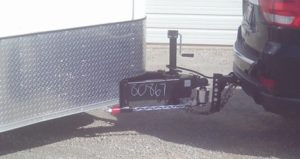 Weight Distribution System – Andersen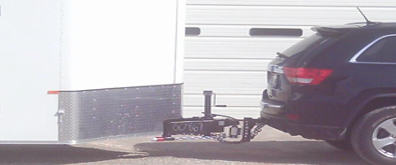 Weight Distribution System – Andersen
Our Preferred Hitch Manufacturers